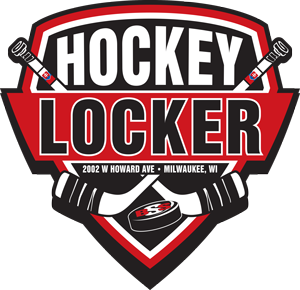 [ 205,766 total website visits ]
2002 W Howard Ave, Milwaukee, WI 53221
In-Store Service

Skate Fitting

Step 1 - Proper Skate Selection

In Hockey Locker we offer many models and types of skates made by the leading manufactures. However, this doesn't mean that all of them would be the right fit for you. In order to find the skates that can truly unleash your full potential we will first have to evaluate the built and size of your foot. Only after that we can narrow down the selection of skates that offer you proper fit and maximum comfort.

Step 2 - Skate Baking

After you already selected your dream pair of skates we can further customize the way they fit you in the process called "skate baking". Depending on type and model of skate boot they are placed in the special skate oven for certain amount of time in order to break them in and fully adjust to the shape of your feet.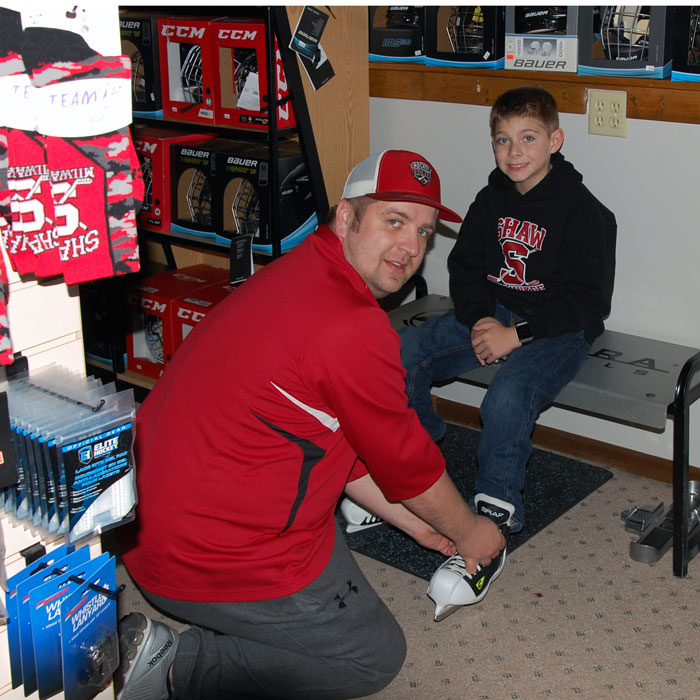 All our staff members have expertise to help you select the best skates available.
In-Store Service

Skate Profiling (Contouring)

Skate profiling (also called contouring or rockering) is a proven process that allows you to determine exactly how much blade is in contact with the ice surface. More blade contact provides faster speeds and stability while less allows better maneuvering and acceleration.

The additional part of skate profiling is adjusting the factory pitch or lie of the blade. This primarily affects balance and control but also can impact other areas like responsiveness, smoothness of the stride, and even accuracy of passing and shooting.

The proper Radius and Pitch adjustment will not only improve your skating and your hockey game but will greatly reduce the risk of injuries. On the contrary, a blade shape that is not optimized for your style or stance can cause muscle fatigue, reduced skating efficiency, less balance, and power while shooting.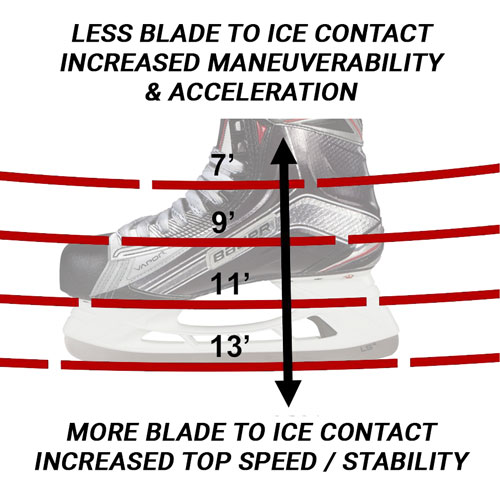 Contact Hockey Locker Milwaukee
Professional Hockey shop in the Milwaukee area. We carry all the equipment you will ever need for playing safe and comfortable hockey game. Visit our location or send a message us if you need more info about our products or in-store services.
Send a Message
Contact us about our quality hockey products and services.
Hockey Locker® Store
2002 W Howard Ave,
Milwaukee, WI 53221
414-800-7585
Store Hours
Mon-Fri: 10am-7pm
Sat: 8am-4pm
Sun: 10am-4pm
In-Store Service

Skate Sharpening

Aside perfectly fitted skate boots, the equally important thing is having your skate blades properly sharpened. Our professional in-store skate sharpening will increase performance and can greatly reduce the risk of injuries. Just try it once and you will see the difference in the way your skate blades engage with the ice surface. They will stay sharp longer, giving you more control and allowing to skate much faster.
Overnight Dropbox Service
Take advantage of our convenient dropbox service to leave your skates after hours and pick them up perfectly sharpened the very next day.
Unless marked/ requested differently all skates will be sharpened at 0.5" hollow. Don't hesitate to call or message us with any questions you may have.
Please remember to use your skate guards.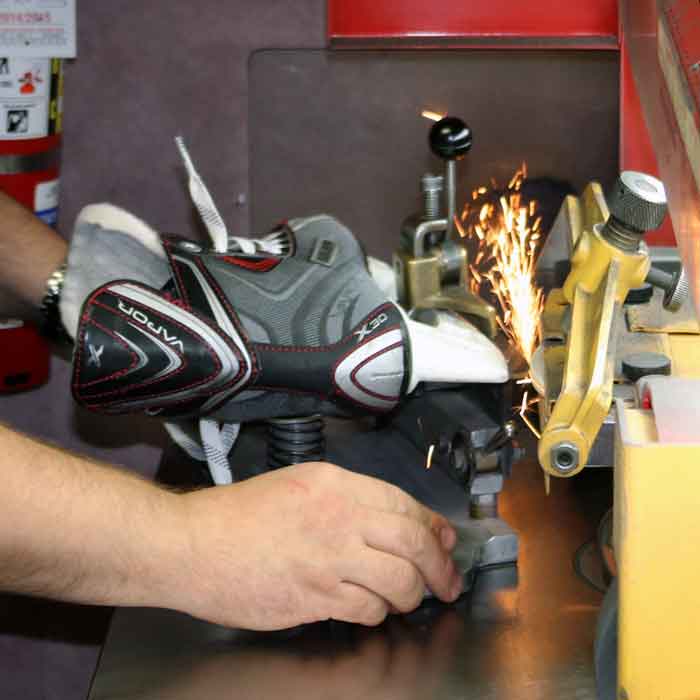 In-Store Service

Marsblade Rollers Mounting

For all enthusiastic hockey players and skaters who would like to take their passion off the ice, we perform Marsblade chassis installation to your existing hockey skates right at our Hockey Locker store.

The service includes:
removal of pre-existing chassis from a boot
cleaning/sanding
any necessary boot bed repairs
installation of any Marsblade roller chassis.
Marsblades are patented with Flow Motion Technology that closely simulates skating on ice and is designed to challenge players' balance and activate the stabilizer muscles to improve their on-ice skating performance.
You need to provide your own set of Marblade rollers.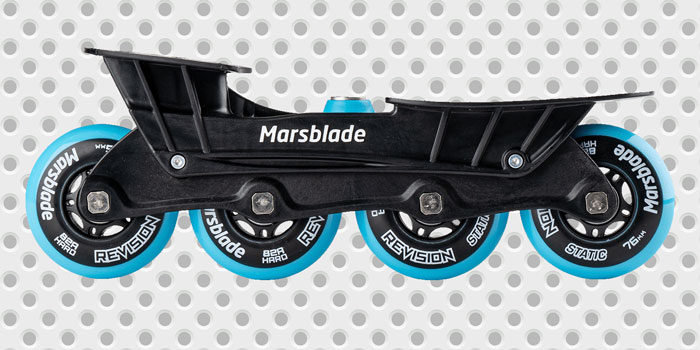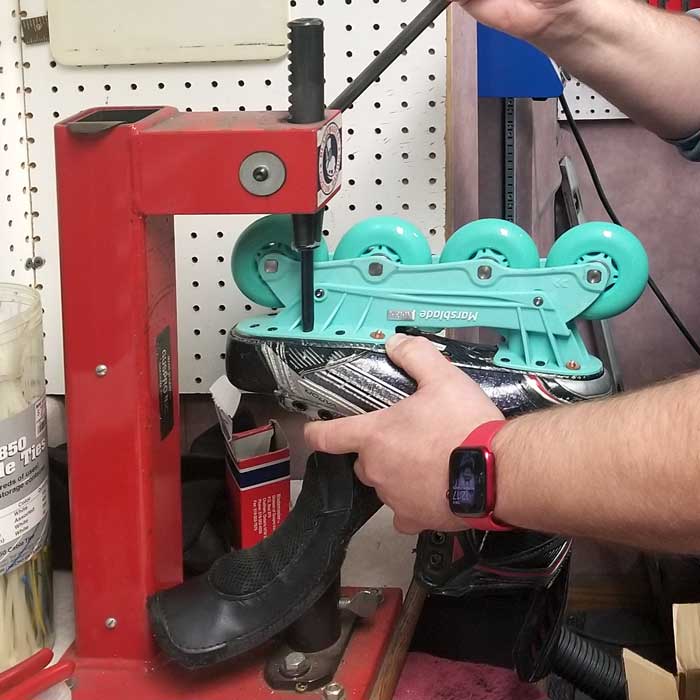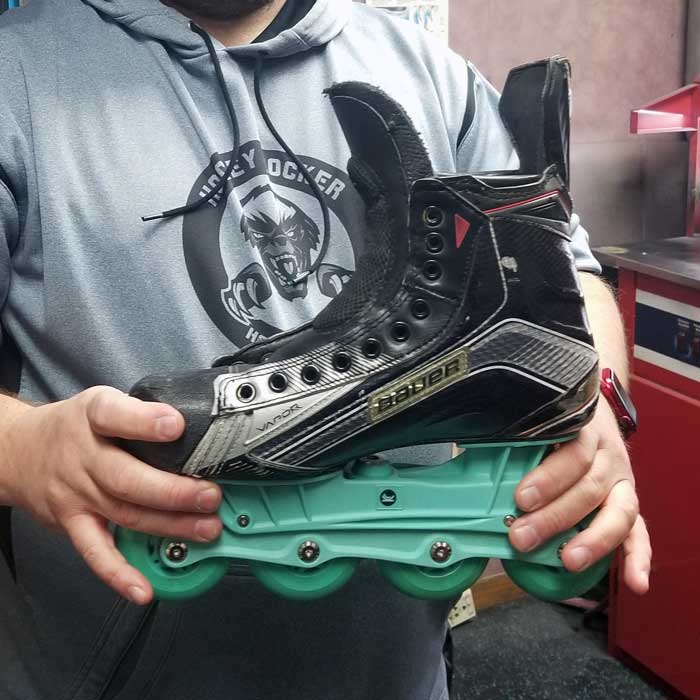 In-Store Service

Skate Mounting

& Blade

Replacement

No worries, we got you covered. We have a complete selection of ice holders and our professionally trained stuff can mount any type of holders and blades on any boot. We guarantee a properly aligned and solid mount for all our customers.

Our goal is 100% of your satisfaction.